Rudolf Nydahl's journey commenced at the young age of 15 when he was admitted as a cadet at the Royal Naval Academy, where he received training from 1897 to 1900. However, before completing his education, he sought discharge. He obtained his high school diploma from Norra Real in 1901 and passed the officer's examination in 1904. Subsequently, he transitioned to the coastal artillery and rapidly rose to the rank of lieutenant. Following the death of his mother in 1916, he left the military to manage his mother's wine business. However, a few years later, the state monopolized the retail of alcohol, compelling Rudolf to sell his wine business to the state at a substantial sum. With this capital, Rudolf Nydahl could finally dedicate himself to his profound passion for music and collecting.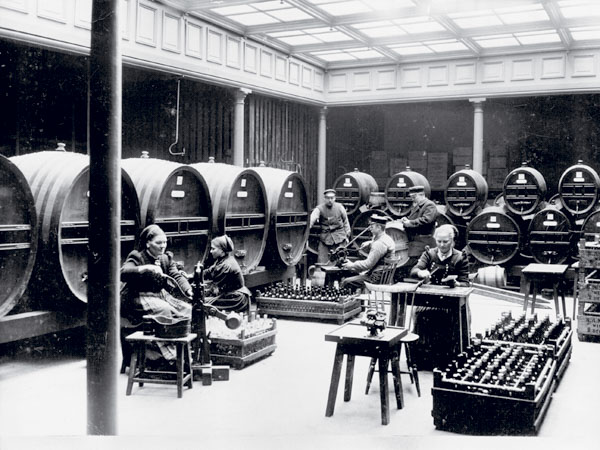 His life's work, dedicated to the promotion of music culture, primarily stemmed from Rudolf's deep interest in music. Even as a five-year-old, young Rudolf received violin lessons, later transitioning to piano lessons.
Rudolf went on to study singing and composition in Germany, under the guidance of figures like Heinrich Schulz-Beuthen in Dresden. The subsequent years marked the onset of his frequent trips to Paris, and it was during these journeys that his ardent passion for French music was kindled. He held a particular fondness for Georges Bizet's opera "Carmen." During one of his trips, he was granted an audience with Geneviève Halévy (married to Straus), the widow of Bizet and the daughter of composer Fromental Halévy. She was also related to Ludovic, one of the librettists of "Carmen." In connection with this encounter, Rudolf succeeded in acquiring over 100 letters written by Bizet and various pieces of furniture and belongings that once belonged to him. The exact time when Rudolf first began taking lessons at the Paris Conservatory remains unclear. Nonetheless, between 1907 and 1913, he resided in Paris on multiple occasions, with at least one more extended stay in 1910 for the study of counterpoint. The outbreak of World War I interrupted his travels, but he maintained close contact with Blanche Caussade, who resided in Sweden during the war years. Blanche was the sister of Georges Caussade, a teacher of counterpoint and fugue at the Paris Conservatory. Blanche instructed Rudolf in French and likely singing. After the war, Rudolf resumed his visits to Paris and commenced lessons in counterpoint with Georges Caussade at the Conservatory during the early 1920s. His friendship and connections with the Caussade family endured for many years.
Rudolf held the French music theory education in significantly higher regard than the German system, which was the standard at the Stockholm Conservatory. One of the major driving forces behind Rudolf Nydahl's efforts to advance music culture in Sweden was the introduction of French music theory into Swedish music education. The first act undertaken by the foundation, established in 1920, was to organize courses in music theory and the so-called solfège method. Melcher Melchers, who had studied in Paris concurrently with Rudolf, served as the instructor for harmony and counterpoint in 1922. Other teachers until the courses ceased in 1933 included Robert Höglund and Rudolf Nydahl himself.
Rudolf labored intensively over the years to write a music theory textbook in Swedish, based on the standard work by Reber-Dubois at the Paris Conservatory. However, before Rudolf could complete his project, instructor Caussade published a modern and updated book on harmony. Consequently, when Rudolf's book was finally published in 1934, Melchers had already introduced solfège and French theory at the Stockholm Conservatory. Furthermore, the foundation had already terminated its music theory instruction the year prior. Simultaneously, the influence of German culture was resurging in Swedish cultural life, resulting in the book's limited success. The same year that Rudolf's book was published, Rudolf Nydahl, Melcher Melchers, and Åke Uddén successfully initiated and established French music education in the military music training in Stockholm, likely thanks to reserve officer Nydahl's connections. Rudolf's own compositions resulted in a small collection of nearly ten preserved pieces. During the 1910s, he composed an opera titled "Karl XII," for which he acquired the rights to the poetry series of the same name by Bertil Malmberg for 200 kronor. A decade later, Rudolf also composed music for Viktor Rydberg's "Singoalla."
With the outbreak of World War II, Rudolf Nydahl was promptly called to Vaxholm Fortress and advanced to the rank of captain in 1940. His annual trips to Paris only resumed after the war, serving as his sanctuary and life elixir. For a month or so in early summer, he attended auctions, concerts, opera performances, and engaged in an intense social life in cultural circles. His collecting journeys to the continent persisted well into the 1960s, even when he was over 80 years old.