Ingmar Bengtsson (1920-1989) was a central figure in Swedish music for many decades. He began his professional career as a skilled pianist. In the 1940s, he became an educator with popular radio series where he introduced and educated listeners about classical music. For over 15 years, he was a respected music critic for Svenska Dagbladet. Bengtsson also played a pivotal role as an organizer and administrator in various organizations, including the Swedish Society for Musicology and the Berwald Committee.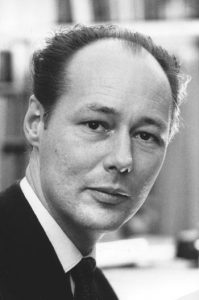 After studying musicology at Uppsala University under the guidance of Professor Carl-Allan Moberg, Ingmar Bengtsson was active at the university for 38 years as a teacher, docent, and professor. His doctoral dissertation, "J.H. Roman and his Instrumental Music," was published in 1955 and stands as an exemplary work of scholarly methodology. His research on Roman continued with several essays and a preliminary catalog of Roman's vocal music.
Bengtsson's handbook "Musikvetenskap. En översikt" from 1973 became highly regarded as a teaching resource. A planned American edition, which would have been 80% a new book, involved extensive work but was never completed.
Ingmar Bengtsson left behind a vast archive. From the mid-1940s until his passing, he seemed to have collected almost everything: books, magazines, sheet music, letters, minutes, reviews, excerpts, and more. His surviving spouse, Britta, donated this archive to the foundation in 1993, and it was organized by Bonnie Lomnäs in 2004-2005.

Information about the IB Collection